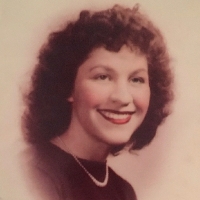 Anne White
Anne White
Everyone in town knew her from Anne's daily routine of walking her dog: half for exercise for her and the pooch but the other half was to catch up with her Edgewater Park neighbors. But when she got out of the neighborhood she'd most likely be heading off to the casinos to battle the slots.
She was the mother of Paul Mourey Jr., Janet Brown and the late Maryann Winkelspecht and is survived by many grandchildren; great-grandchildren and her sister, Marie Renshaw.
Come celebrate 93 great years Friday 10-noon at Sweeney Funeral Home, Beverly. Interment Monument Cemetery, Beverly.