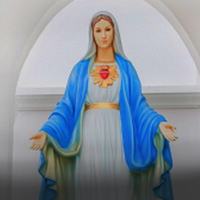 Doris Pursel
Doris Pursel
At 85 she was still a firecracker.  Doris kept her hands busy: many a newborn baby knew the warmth of her crocheted blankets and hats.  She cooked a great spaghetti, most likely because the sauce originated from tomatoes she grew in her own garden.  Her tastes were simple: Doris liked to eat candy, gummy bears, mint leaves, soft pretzels enjoy a nice cup of coffee.   If her T.V was on she'd be checking out a little dancing with the stars.  Her Later years found her traveling to the islands: the kids had left the home and her husband had retired so they made the best of those years.  
She'd meet a handsome guy, the late James, through a family friend.   They shared a 51-year marriage blessed by her sons: Jimmy and Joe Pursel.  She is survived by her brother, Joseph (Sandy) Mullen and many nieces, nephews, and cousins.
Come celebrate 85 great years Tuesday from 1-2 pm at Sweeney Funeral Home, 478 Cooper Street, Beverly NJ, where there will be a service at 2 pm.