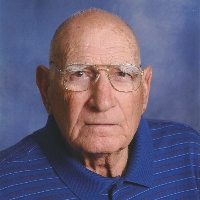 Fred Tursi Jr.
Fred Tursi Jr.
He stayed young throughout his 92 years. Five months ago Fred would have been out by himself on his Chris Craft navigating on the Delaware Bay, angling for weakfish and flounder. The secret to his vigor was a little red wine every night. Earlier years found him swinging a hammer with the best of them for Whitesell Construction. For the master carpenter no job was too big or too small and he could fix anything with a piece of wood or a hunk of rope. As a dad he was strict but raised quality children. They didn't always agree but they always listened. He found his real calling late in life as a grandfather. He cherished his grandchildren, watching them grow and sharing their interests. He'd often offer them some sage advice; sometimes solicited, sometimes not, but always appreciated. He may have loved the Eagles but he fired half the team every game from his armchair. Fred was a Riverside guy through and through, but recent years found him living in Woodbury with his son and family.
In 1960 he married the love of his life, a nurse, the late Josephine. Fred's word was his bond: he'd love his wife through sickness and in health. He was a devout Catholic, often attending daily mass. They were blessed with 2 children: Maria (Todd) Mudrick and Paul (Kathy) Tursi and later by his grandchildren, Kirsten Mudrick, Julia Tursi and Paul Tursi Jr.
Come celebrate 92 great years Tuesday 6-8 p.m. and Wednesday 9-10:30 a.m. at Sweeney Funeral Home, Riverside. Mass of Christian Burial will be celebrated Wednesday 11 a.m. at Jesus the Good Shepherd Parish, St. Joseph's Church, Beverly. Entombment St. Peter's Cemetery, Riverside.
In lieu of flowers donations can be made to Wings of Steel Disabled Sled Hockey Team c/o Tom Brake, 28 Cherry Circle Blackwood NJ 08012.