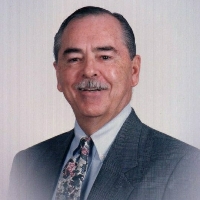 John M. Snively, Jr
John M. Snively, Jr
On Monday, January 18, 2021, John M. Snively, Jr., loving father and grandfather and devoted husband passed away at the age of 90.
John was born in Philadelphia, PA to John and Catherine M. Snively. He was raised in Roslyn, PA and was an exceptional wrestler at Abington High School. John went on to attend Drexel University for Business Management. He enlisted in the United States Naval Reserve and served from 1952 to 1954 at the Willow Grove Naval Air Station. John would spend the next 30+ years working in the insurance industry as an underwriter until his retirement in 1993 from Chubb & Son, Inc. in Philadelphia, PA.
On May 23, 1953, John married "the love of his life" Delores M. (Dann) Snively at the Riverside Methodist Church in Riverside, NJ and spent the next 63 years together until her passing in 2016. John and Dolly loved traveling, vacationing with their family on LBI, NASCAR, and attending their children's and grandchildren's sporting events and activities. John was a 60-year resident of Edgewater Park and was active in the E.P. Athletic Association, serving on the recreation commission. He was a Little League coach for many years, teaching his athletes not only the rules of the game, but important life lessons, including good sportsmanship and teamwork. John was a competitive bowler and avid golfer. He was also an enthusiast of a variety of sports and enjoyed supporting his favorite Philadelphia professional sports teams.
John is survived by 6 sons: Steven (Barbara), Brian, Sr., John, Scott (Lisa), Andrew, and Chris (Kimberly), 16 grandchildren: Brandon & Craig Snively, Jessica (Wilson) Velez, Brian, Jr & Jason Snively, Lauren, Christopher & John Snively, Stephen Daniel (Tammy) Snively, Melissa & Noah Snively, Jerika & Leshia Snively, Rachel (Noah) Snively-Wright, Kelsey & Nicholas Snively; and 5 great-grandchildren: Evan & Wesley Velez, Hannah, Eli & Ethan Snively. John will be greatly missed by his sister-in-law Rosemarie Dann and several nieces and nephews, as well as special friends of the family who provided excellent care for him in his final years of life.
A Memorial Service celebrating John's life will be held on Wednesday, January 27, 2021, at Sweeney Funeral Home 478 Cooper Street, Beverly, NJ 08010. Relatives and friends are invited to call after 10:00 am with the service starting at 11:00 am. Masks and social distancing guidelines must be followed. Inurnment following the service at Monument Cemetery, Beverly. In lieu of flowers, donations may be made to the Sunday Breakfast Rescue Mission in Philadelphia, PA [give.sundaybreakfast.org or 215-922- 6400 x1003] or Children's Hospital of Philadelphia [give2.chop.edu or 267-426-5332].