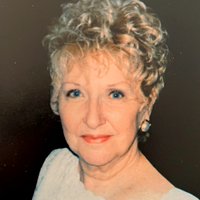 Lois M. Scheetz
Lois M. Scheetz
Family always came first for Lois; her best time were just hanging out with the grandkids.  And she was always being creative; great at ceramics and she did a little flower arranging.  She wasn't a great cook (ketchup on her spaghetti) but she made a great crumb cake.  If she got out of the area she'd most likely be on a cruise; she got to see the Caribbean and Hawaii.  As a mom she wasn't very strict, but Lois managed to raise quality kids.  And she loved rooting for her beloved Eagles usually with Ginny and Alice by her side.
She'd meet a handsome guy, the late Bob, in high school and later reconnected with him on a dance floor.  Together they raised 3 children: Terri (Frank) Ross, Debbi Snow (Frank Mulley), and Bob (Sandy) Scheetz Jr.  She was the grandmother of Jaime, Stephen, Jesse, Frankie, and Abby; great-grandmother of 9 and great-great grandmother of 2.  She is survived by her brother, Ray Cox and dear friends Alice and Ginny. 
Come celebrate 88 years Thursday 7-9 p.m. and Friday 9-10 a.m. at Sweeney Funeral Home, Riverside, where there will be a service at 10 am.  Interment George Washington Memorial Park, Plymouth Meeting PA.