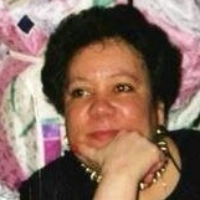 Stephanie Alyce Weeks-Davis
Stephanie Alyce Weeks-Davis
Stephanie Alyce Weeks-Davis was born December 29, 1946 to the late Maurice Richard Weeks and Etienetta Duurloo Weeks in Washington, DC; and passed away at home May 29, 2022.
Affectionately known to many as "Steff", "Stephie", and "Aunt" she was educated in the District of Columbia and attended Dunbar High School and American University. Stephanie had a fierce passion for music, dance and creative expression and studied ballet throughout her childhood and young adult life and was a standout ballerina whose skill, dedication and love of dance allowed her to travel and perform across the US.
At the conclusion of her studies, Stephanie traveled across the US with a program called Vista (Volunteers in Service to America) which was a domestic extension of the Peace Corps. She then took a leap of faith and decided to take a bite of the Big Apple and moved to New York City where she would embark upon a professional career at CBS Records. It was during that time that she would meet the love of her life, Cornell John Davis, Jr.
Married in 1972, they would later move to New Jersey where she found a passion for working and caring for children with special needs and began a teaching career in the Burlington County school system for nearly 20 years. In the early nineties she and her husband headed to South Carolina and created fantastic memories as retirees.
Family and friendship were paramount in Stephanie's life. Her love of those closest to her was a guiding light and they served as her greatest joy. Stephanie's faith was her source of daily strength. She was a devout Catholic her entire life and attended her final mass service the morning of her passing.
Tying into her love of the arts, Stephanie found sketching to be a great way to showcase her creativity later in life and loved sharing her art with those closest to her. Playing cards (can anyone say "500"), doing crossword puzzles, reading, learning new ways to use her iPhone, giggling at TikTok and YouTube videos, watching TV series with her "Sista-Sista" and having hours long catch-up conversations with her lifelong friend of 70+ years… her A1 since Day1 …Janice aka "Tucka" were among her favorite pastimes and she always found time to tease her Big Brother Mick and they often spent hours reminiscing about any and everything.
She is survived by her daughter, Holli-Michelle Davis; brother, Maurice Weeks, Jr. (Bonnie); nephews, Maurice Weeks III (Julie); William Weeks (Heather); nieces, Carol-Anne Weeks,
Tracy Dunkins, Debra Dunkins; great nieces and nephews, Carina, Zachary, Elizabeth, Stefan; best friends Janice Tucker and Bonnie Weeks; bonus daughter" Melinda Ceralde- Harbaugh (Harry); "bonus son", Cornelll O. Davis (Teri) and a host of other extended relatives and friends.
Come celebrate 75 great years Monday 11 to noon at Sweeney Funeral Home, Beverly, where there will be a noon service.