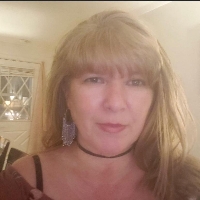 Yolanda Rosario
Yolanda Rosario
Her joy was caring for others, especially her family. Yolanda had a powerful ear: during their toughest times, family, friends and co-workers knew she would listen. And everyone relied on her advice; her daughter checked in with her a couple of times a day. Her favorite times found her hosting family at her home; Saturday afternoons were for Yolanda feeding them well and beating them in a couple hands of Pitty Pat. She loved the game and had taught it to all her kids' friends, gambling for a few cookies. Traditions were important to her: decorating the house every holiday and Christmas music while decorating the tree. She never left the house without looking perfect, hair and nails just so. As a mom she was strict, though she was able to give you enough room to find your own way. Easy to tell when she disagreed with you: she hit you with a Girl-Bye! She was a leader for Action Manufacturing in Bristol, but she found her real calling as a grandmother. She was hands-on with the grandkids; lots of arts and crafts and activities and she spent the better part of the summer down in Wildwood with them. And while she loved her grandsons, she always wanted a granddaughter: October 30th she got her wish with the arrival of Kayla.
She met a handsome guy at work and they shared a 25-year relationship. She is survived by her husband, Michael McCullough; her children, Yolanda Pagan, Pedro Pagan and Felisha Pagan; her grandchildren, Anthony Fountain, Skyler Still and Kayla Franza.; and her siblings Antonio Rosario, Simon Ramos, Carmelitta Ramos, Luiz Rosario, and Priscilla Cobb.
Come celebrate 51 great years Friday 9-11 a.m. at Sweeney Funeral Home, Beverly, where there will be an 11 a.m. service.