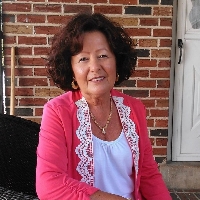 Zulma (Sue) DiIenno
Zulma (Sue) DiIenno
Zulma (Sue) DiIenno, 73, of Williamstown, New Jersey, passed away on Tuesday, February 22nd, 2022, surrounded by those who loved her most. Sue was born on February 21st, 1949 to her parents Neftali Rivera and Carmen Diaz in San Juan, Puerto Rico. For the greater part of her life, Sue made the Delaware Valley her home. After spending her formative years in Philadelphia, she settled with her family in the Southern New Jersey area in the mid-1980's where she would remain happily for the rest of her days.
Loving mother to her son, Nelson, a loving sister, and soulmate and best friend to her great love, Gary Centinaro, Sue was best known for her huge heart and generosity towards everyone she knew. A dedicated hard worker, she took enormous pride in her family, her home, and everything she set her mind to do, and everyone loved, admired, and respected her for it.
Her family and friends will be gathered for a Celebration of Life on Sunday, February 27th, from 10:00am – 12:00pm, followed by services at 1:00pm, at Sweeney Funeral Home, 478 Cooper Street, Beverly, NJ 08010. In lieu of flowers, we ask you to please keep Gary, Nelson and the rest of her family in your prayers, and her memory in your hearts.