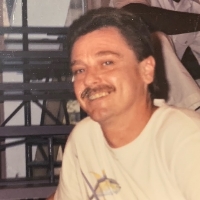 Brian Michael Snively Sr.
Brian Michael Snively Sr.
Brian M. Snively, Sr. of Burlington City, New Jersey, passed away suddenly on October 15, 2022. He was 63 years old. Growing up in Edgewater Park, New Jersey, Brian attended Burlington City High School where he was an avid soccer player and member of the wrestling team. In his later years, he worked as a forklift operator for Medco and Willing B. Wire. Brian was always drawn to the water. When he lived in Delanco, he walked the river daily and his best times were down the shore on Long Beach Island. He had a fascination with the weather. He enjoyed watching The Weather Channel and chatting about everything from the barometer falling to the nature of cumulus clouds. He bonded with his daughter over music, though she'd object when he would raid her CD collection. They attended more than a few concerts together. He may have been a strict dad, but only because he wanted quality children. He was a passionate fan of the Eagles and the Phillies and NASCAR's Dale Earnhardt, Sr. and Jr. Brian is survived by his loving children, Jessica Bissell Velez (Wilson), Brian Snively, Jr. and Jason Snively; and grandchildren, Wesley and Evan Velez. He is also survived by his five brothers, Steve (Barbara), John, Scott (Lisa), Andy, and Chris (Kim); and many nieces and nephews. He was preceded in death by his parents, John and Delores Snively. Come celebrate 63 great years on Sunday, October 30, 2022, 12:00 pm – 2:00 pm at Sweeney Funeral Home in Beverly. Service to be held at 2:00 pm.
In lieu of flowers, a donation to a charity of your choice will be appreciated.