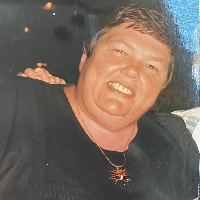 Linda Y. Roberts
Linda Y. Roberts
Linda Y. Roberts, 73 of Delanco NJ, passed away on Monday August 22, 2022 at Virtua Hospital of Marlton NJ.
Linda was born in Fort Dix, N.J. on July 2, 1949, to Albert and Yvonne Roberts (Bundens).
She grew up in Burlington and graduated from Burlington City High School Class of "67'. After high school, she worked in various jobs. It wasn't until she got a job at Rancocas Valley Hospital in Willingboro, N.J. were she finally realized her calling to become a nurse. She attended Mercer County Community College graduating in 1973 with a RN in nursing. Her graduating class was the first nursing class to graduate from Mercer. She also studied Public Health at Glassboro State for a brief time. She worked at Albert Einstein Rehabilitation Hospital in Philadelphia P.A. and continued her career in medical Surgical nursing in acute care facilities in New Jersey.
In 1975 she moved to New Hampshire to pursue her dreams as a geriatric nurse. In the early 80s her and her business partner started a company called Heritage Home Health and Hospice. Her company provided a planned care program for those terminally ill who chose to end life under their own terms; often that means in their own home. In addition to being administrator for Heritage Home Health Center, she was also considered by many to be one of the State of New Hampshire's leading voices in home health care. She was known in the industry as the voice of the hospice movement in the Northeast. She touched many lives and aided many patients to die peacefully in their homes. Her loving and caring ways not only guided her career but also her whole life. She put people before herself. She also was an activist for the Gray Panthers, as a founder and convenor for the elderly and handicapped in New Hampshire. She fought for crosswalks to be installed to enable senior citizens to get to and from buildings. She insisted there be proper handicap access ramps installed in town meeting halls and other public facilities.
Linda also travelled throughout the United States to different health conferences sharing her knowledge of home health care and hospice. She loved meeting new people and seeing different places throughout her great career.
Late in the 90s, she worked as Director of nursing for New London Hospital. In the early 2000s she worked as Director of nursing for Genesis Eldercare in Franklin, N.H.
She loved sports, especially her beloved Boston Red Sox and New England Patriots. Even so, her family knew she had a secret love for the Philadelphia Phillies and Eagles that she was closed lipped about.
Linda is predeceased in death by her parents Albert G. Roberts and Yvonne M. Chase (Bundens).
Her beloved wife Mary Raymond whom she adored and missed dearly.
She is survived by her "Baby Sista" Kim (Chase) Gilbert who will truly miss her big sister, and whom she loved dearly, her brother-in-law Rick Gilbert and sports buddy.
Her beloved Aunt Delores Lundy who was very close to her. Helping each other out through life and having fun adventures along the way.
Her extended family, her aunt Bev, and all her cousins that she was close with and loved so much.
Besides, a wonderful group of friends from New Hampshire and New Jersey. She loved you all.
A mass will be held at Jesus the Good Shepherd, St Josephs in Beverly NJ on September 17, 2022, at 10:30 am.
New Hampshire services will be held in the Summer of 2023.
In lieu of flowers please make donations to: Dartmouth Hitchcock Cancer Center, 1 Medical Center Dr., Lebanon, N.H. 03776 and Franklin Animal Shelter, 19 Rescue Rd, Franklin N.H. 03235