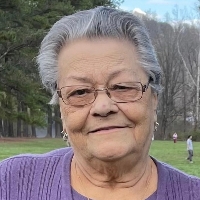 Rosa Sabino
Rosa Sabino
She came to the United States from Portugal but never lost her old world ways. Rosa and her husband even had a home in Portugal that they visited from time to time. She was a strict mom, but only because she wanted quality children. Her hands were always busy, usually crocheting lace doilies for her family or out in her garden making everything just so. She was great behind the stove; she could prepare just about any Portuguese dish. And come Christmas, she was the host in her younger years. She found her true calling late in life; she loved being a grandmother; built-in babysitter for her whole family.
She met a handsome guy at a dance in Portugal. Rosa and the late Armindo were blessed by their children: Marie Estevam, Anabela Horta, Carlos, and Suzi; 8 grandchildren; 8 great-grandchildren. She is survived by her two brothers Jose and Joao.
Come celebrate 81 years Saturday 10 a.m.-noon at Sweeney Funeral Home, 478 Cooper Street, Beverly NJ, where there will be a noon service. Interment St. Peter's Cemetery, Riverside.