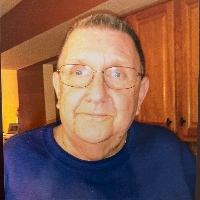 Walter Guzik Sr.
Walter Guzik Sr.
Walt lived the simple life: he was laid back and never got upset. He knew the trick to life's most difficult situations to be able to laugh. He worked 6 days a week as a truck driver; when he was home, he made all the time in the world for his family. He only ever ate at the dinner table after he knew that everyone else was fed. Of course, he took it to a new level once the grandkids came along: Walt was a built-in babysitter and jumped for all their needs. He loved doing yard work, was active in the neighborhood watch and made a great rice pudding.
He was married to the late Margaret "Peggy" and is survived by his children: John (Linda) Guzik, Theresa (Joseph) Reeves, Virginia (Ronald) Kerr, Michelle (Harry) Cassey; grandchildren: Joseph (Kate), Patrick, Amber, Lindsay, Jonathan, Hannah, Sarah, Madeline, Erin, Emily, and Elizabeth; great-grandson, Jack; and many cousins, nieces, and nephews. He was predeceased by his son Walter A. Guzik Jr. "Skip".
Come celebrate 83 great years Friday 10 a.m.-noon at Sweeney Funeral Home, 337 Bridgeboro Street, Riverside NJ 08075, where there will be a noon service. Interment Lakeview Memorial Park, Cinnaminson. In lieu of flowers donations may be made to a charity of your choice.