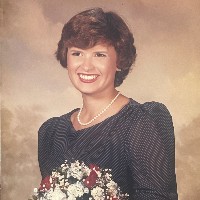 Belinda C. Alfred
Belinda C. Alfred
Belinda C. Alfred
December 27, 1957 – September 1, 2023
Beloved Mother, Grandmother, Daughter, Sibling, and Friend
Belinda C. Alfred, aged 65, peacefully passed away on September 1st, 2023.
She was born on December 27th, 1957, in Dayton, Ohio to Franklin and Dorothy Champion. Belinda grew up in Dayton, graduating high school at Dayton Christian, before moving to New Jersey to work in the family owned and operated business.
Belinda was a shining light in the lives of all who knew her. Her kindness, warmth, and unwavering support endeared her to everyone she met. She had a unique ability to make others feel valued and loved, and her laughter was infectious, filling every room with joy.
Belinda's interests and passions were diverse. She enjoyed reading, vacationing at the beach, playing cards with her family, attending Isaiah's football games as one of his proudest supporters, all with a cup of strong black coffee, and her enthusiasm was infectious. Whether she was at the stables with the horses, listening to her favorite country music, or spending early Sunday mornings on walks in the park with friends, Belinda lived life to the fullest.
Family was the center of Belinda's life. She leaves behind a legacy of love and devotion. Belinda is survived by her loving daughter, Danielle Turner, her cherished grandson, Isaiah Ginyard, spouse Michael Alfred, mother Dorothy Champion, siblings Delano (Donna) Champion, Trina (Pete) Tsolometes, and Matthew Champion, Danielle's father Danny, and nieces and nephews, as well as great-nieces and nephews, who lovingly called her Aunt Gigi. She was the rock and guiding force of her family, offering guidance, wisdom, and unconditional love.
A memorial service to celebrate Belinda's life will be held on Monday September 11th from 5pm-7pm at Sweeney's funeral Home in Riverside. Friends and family are invited to join in remembering and honoring this remarkable woman.
The family wishes to extend their heartfelt gratitude for the love and support received during this difficult time. Belinda's memory will forever live on in our hearts, and her legacy of love, compassion, and generosity will continue to inspire us.
Please share your condolences and treasured memories of Belinda at www.sweeneyfamilyroom.com, where we can collectively celebrate the life of this extraordinary individual.