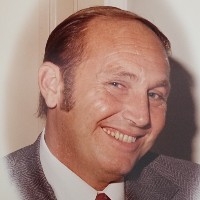 Charles A. Cox Sr.
Charles A. Cox Sr.
It didn't matter what time of year it was, Charles would hop in his van and travel to some place new. The longer the drive the better the trip. He would take his van down to Florida, Texas, and West Virginia. The best places for a nice long drive. Charles enjoyed all types of fishing. He would sit on the side of the ocean or lake and wait for his big catch. Once he had his catch, he would release it back right where he found it.
Charles worked in construction for many years. He was a Superintendent as a Union Carpenter. Charles was an extremely hard worker and he took pride in his work. He was able to build or fix anything. He even built his family their home to live in.
At home his TV would be playing fishing shows, and if he really liked the episode he would record it. Only for it to sit on his DVR for years to come. In his free time he enjoyed shooting pool.
He met the love of his life, Gretchen, through them both owning horses. After some flirting he convinced her to go on a date with him. They sat at a small coffee shop in Medford for coffee and pie. After some laughs and conversation she was convinced she liked him. They shared 45 great years of marriage together. Their secret: he traveled one way and she went the other.
Charles is survived by his wife: Gretchen and their son Chuck ( Joanna ).
Come celebrate 78 years on Wednesday August 23, 2023 from 10am-11am at  Sweeney Funeral Home, 337 Bridgeboro Street, Riverside. Interment Brigadier William C Doyle Veterans Memorial Cemetery, Wrightstown NJ.