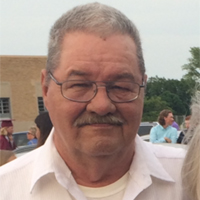 Edward W Smith Sr.
Edward W Smith Sr.
They called him "Smitty" but he was Pop to just about everyone.  He was a big imposing guy but a gentle giant with a loving soul, his mind constantly on his family.  Six a.m. found him calling his daughters every day to make sure everything was ok and give an update on the weather.  He may not have said much but he gave an enthusiastic yes to anything his kids and grandkids hearts desired.  Especially the grandkids: Pop went to their games, took them down the shore and even got a tattoo when his daughters got their belly buttons pierced.  And he could build just about anything: his daughter's back yard looked like a resort, a deck stretching around her pool. And he passed it on to his son in law, making sure everyone knew how to swing a hammer.  He was a man's man: if his T.V. was on he'd be checking out some westerns.  He didn't cook but he was an enthusiastic eater: "What's for treat?' he'd ask inquiring about the evening's menu.  In later years he got to do a little traveling: the shore, Virginia and Disney.
He met a girl named Margie through a friend.  They talked for a little and from there it was history.  He accused her of robbing the cradle (she two years his elder) but it all led to a 56 year marriage of unconditional love.  Pop is survived by his children: Margie (Ron), Eddie (Carol), and Pam (Bernie); grandchildren: Ronnie Jr, Steven (Ange), Niki (Jeff), Tiffiny, Ben, Johnny, Keli (Steven), Cody, Brendan, Ty, and Brice; and great-grandchildren: Andrew, Bowe, Jeffrey, Makadyn, and Chase.
Come celebrate 76 great years Saturday 11 am to 1 pm at Sweeney Funeral Home, Riverside, where there will be a service at 1 p.m.  In lieu of flowers donations to Wounded Warriors (woundedwarriorproject.org) will be appreciated.