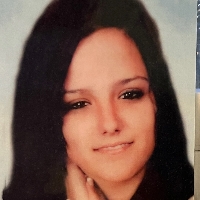 Maryann Carducci
Maryann Carducci
Maryann was an angel with a titled halo, and a gypsy soul, born and raised in Riverside and went to Riverside schools.  She loved country music, attending many a XTU concert. Her favorite place was the Jersey Shore: the Seaside beach and boardwalk and trips to Lavalette. If her T.V was on she'd be watching Gilmore girls or her favorite movies, Walk to Remember and 10 things I hate about you.
She is survived by her mother Donna (Keith), siblings: Gary (Lee Lee), Jason, Sara (Chris) and Stacy; her grandparents, aunts, uncles, cousins, and her extended family, Rudy and Patty Larin and their children, Tyler and Chelsea Calloway and Donna, Jayden, and Richard Urrutia. She was predeceased by her father Gary Carducci and grandmom Carducci.
Services celebrating 31 great years will be held privately by the family.