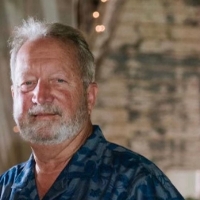 Michael Megee
Michael Megee
Michael spent his younger years on his parents' farm in Delanco before moving to Willingboro, NJ. Through his high school years, he grew fond of cars and never hesitated to tell his street racing stories. Out of high school, Michael was hired by Lockwood's Electric Motor Services just one day before joining the coast guard.  He had a 46-year career working for the company, crafting close personal and business relationships along the way.  He felt grateful for the opportunity to build a business alongside former and current partners (work family) Dick, Jay, Tim Dey and Tony Sparano and proud of their successes.
A girl named Janet worked with Michael's Mother, June Megee. June insisted that Janet go on a date with Michael. He asked her out and took her to a work Christmas Party on their first date. The Christmas party was a success as Michael and Janet married Aug 24, 1985.  Michael went on many vacations to the shore, but he wasn't much of a beach guy. He preferred hanging at the house or taking a walk for ice cream. Of course, every year he would make his famous steaks and clams leaving the family fighting for more.
Michael was well known to play as hard as he worked. He loved planning every detail of upcoming vacations, spent a lot of time hosting dinner parties to discuss the details and even began to learn the language for an upcoming trip to Italy.  Outside of work and travel, family always came first; they all relied on Michael's straight-shooting advice, humor, where to find a great place to eat and the most detailed driving directions.  His grandchildren were a source of great love and pride, and he dedicated his time to never missing his grandson's baseball games and training Connor for the big leagues. Michael was a huge Phillies fan and caught a game anytime he could.
Michael will be deeply missed by the lives he impacted. Michael was proceed in death by his mother and father June and Albert Megee.  He is survived by his wife, Janet; daughter, Jennifer (Joe); grandchildren: Connor, Riley, Colton, and Christian; sister, Kathy (Gary); his in laws, John (Kathi), Marilyn (Gary), Richard, David (Lisa-Jo), Thomas (Lori), Cathy, Sharon (Steven), Maureen (Dan), Laurie (Matthew), and many nieces, nephews, and cousins.
Come celebrate 65 great years Thursday 10:00am-10:45am at Church of the Sacred Heart, 400 Thomas Ave., Riverton NJ 08077. Mass of Christian Burial will be celebrated 11am.  In lieu of flowers donations may be made to Del-Riv youth baseball in Michael Megee's name to PO Box 5023, Delanco, NJ 08075.