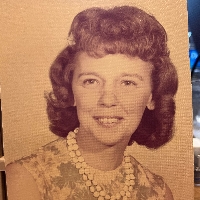 Betty Berger
Betty Berger
Betty Berger, age 97, passed away peacefully at home on Monday, June 13, 2022. Born in Riverside, New Jersey on April 28, 1925, Betty was the daughter of Phillip and Margaret (Maute) Berger. She was a lifelong resident of Riverside, New Jersey.
As a 1942 Riverside High School Graduate, Betty was the top of her class, but never sought the spotlight. She turned down the Valedictorian honors because she was hesitant to speak in public. After graduation she volunteered at RHS and the Riverside Library and was employed by the Riverside Watch Case, Hoeganaes, and U.S. Steel. Betty was a lifelong member of the Zion Lutheran Church where she volunteered many times throughout her life. Memorial Day was always a big day for Betty and her sister Dee — a whole day event for which she would spend a month preparing. That day included the Riverside Parade in the morning, lunch at Betty's, Beverly Parade in the afternoon, the men playing cards in the kitchen, and the women socializing, and then a backyard barbeque in the late afternoon, followed by St. Casimir's carnival in the early evening. She enjoyed dinners out with friends and family at Olive Garden, Carlucci's, 130 Diner, Charlie Brown's, among others. Summertime found her on the beach and boardwalk with her family in Wildwood. Betty was a great friend to her backyard birds, and among her other favorite hobbies were reading and gardening. She always had a beautiful garden. African violets were her passion. Phillies baseball was another one but she would read while the game was on TV.
Those left to cherish her memory are her three nieces, Pat (Glenn) Edwards, Relda Berger Hekierski, and Janice Berger Fagan; and one nephew, Charles (Louise) Berger, along with many great nieces, and great nephews, and cousins. She was predeceased by her siblings: Phillip "Fuzz" (Kathleen) Berger, Fred (Elsie) Berger, and Dolores "Dee" Berger and her parents Phillip and Margaret Berger.
Come celebrate her life of 97 years on Saturday, June 25, at an 11:00 a.m. service, with visitation at 10:00, at the Zion Lutheran Church, Riverside. Interment will be immediately following the service at Monument Cemetery, Edgewater Park, NJ.
Reception following burial at The Madison Pub, Riverside, NJ.
In lieu of flowers, donations may be made to the Zion Lutheran Church, 218 S. Fairview St. Riverside, NJ 08075