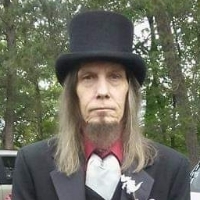 Robert P. Venuto SR
Robert P. Venuto SR
Robert P. Venuto SR of Smithland Kentucky passed away on Monday January 24th 2022 at the Riverhaven Nursing and Rehab Facility.
Robert was born September 14th 1961 to the late James and Catherine Venuto.(Gordon) He grew up in Delran NJ most of his life and graduated from the Palmyra Night School Program. He had a love for antiques, cars, and blues music. Most days you could find him in his garage fixing something. When he wasn't home he could be found at a local car sow. For many year's he participated in both Riverside and Merchantville NJ car shows. He also helped run the poles at election time.
Robert was truly one of a kind to his family and friends. He was caring, compassionate, always cracked jokes and made sure everyone was taken care of.
Robert is survived by one daughter Maria(William)of Riverside NJ, and two sons Robert P Venuto JR(Yukia) of Parkesburg PA, Jimmy Michael(Starr) of Elkton Virgina: one brother Dennis Venuto(Robyn) of Kittery Maine, eight grandchildren and many nieces, nephews, and cousins.He was preceded in death by his parents.
A memorial service will be held on February 26, 2022 from 10:30 am to 12:30 pm at Sweeney Funeral Home, 337 Bridgeboro Street, Riverside NJ 08075.